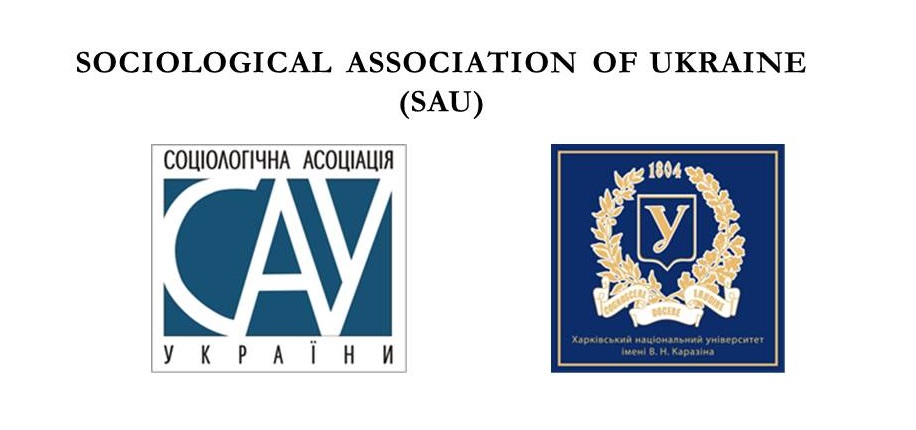 ---
Information Letter
SOCIOLOGICAL ASSOCIATION OF UKRAINE
announces
 The Fourth SAU Congress
«Transformation of Social Institutions in the Information Society»
 Ukraine, Kharkiv,  28-29 October 2021
Organized jointly by Sociological Association of Ukraine and V. N. Karazin Kharkiv National University, School of Sociology.
Dear Colleagues!
We kindly ask you to submit your suggestions on the Plenary and working sessions, workshops, round tables, meetings of the SAU research committees etc. as well as concerning the Congress schedule (See Annex 1) before July 1st, 2020 via sokuryanska@karazin.ua
The Fourth SAU Congress Program will be placed not later than July 20th, 2020 on the SAU website: https://sau.in.ua/
The applications for participation (See Annex 2) and paper presentation for the Congress Plenary or working sessions, workshops or round tables etc. (the abstract and full paper as an article) should be submitted to the Congress committee via socioedition@karazin.ua.
Deadline for abstract and full paper (article) submission is September 30th, 2020.
The Congress Proceeding materials (an abstracts collection) will be published at the Congress launching. The requirements of Abstracts and Papers (Articles) are presented at the Annex 3.
The articles (full papers), received before the deadline, will be published before the Congress launching, in the Visnyk V. N. Karazin Kharkiv National University. Series "Sociological studies of contemporary society: methodology, theory, methods" (https://periodicals.karazin.ua/ssms/index).
For more information, please, contact us by e-mail or call on the phone numbers of the SAU Vice-President:
Or directly to the Congress Secretary:
We expect for your suggestions on Congress organization, submittion of the abstracts and papers (articles). Looking forward to having your participation at the Fourth SAU Congress and to seeing you in Kharkiv in October, 2021!
Sincerely yours,
President of Sociological Association of Ukraine          
 Vil Bakirov
Formal address of the Congress executive Committee:
V.N. Karazin Kharkiv National University, School of Sociology
6 pl.Svobodi, rooms 350, 351, Kharkiv, 61022 Ukraine
Phones: +38057 707 54 90; +38057 707 53 89
E-mail: socioedition@karazin.ua
Web-site: https://sau.in.ua/
---